| | | |
| --- | --- | --- |
| Physical Therapy | Movement Analysis | Corporate Wellness & Events |
60/30 minute Evaluation & Treatment
Investment: $135/$85

One-on-one evaluation and treatment. Includes manual therapy, exercise prescription, and education regarding pain management.

Ideal clients: Individuals in pain or moving improperly; individuals with balance problems, diagnosed with a degenerative condition, have a doctor referral for physical therapy, or simply want aged related pain education.



​

40-minute Evaluation
​Investment: $95
​

One-on-one functional movement screening (FMS) will assess your risk of injury. Includes full body screening and preventative corrective exercises.

​

Ideal clients: Athletes, weekend warriors, individuals who feel their current fitness program is causing other impairments or problems.

​

Wellness Events
Investment: Contact for pricing

For private team functional movement screenings or corporate ergonomic and wellness screenings, ​contact us for more information on pricing structure.


Frequently Asked Questions
Do I need a prescription or Physician's referral?
A prescription or referral is
not required
to be treated by Heafner Health. You will receive one-on-one treatment with a Doctor of Physical Therapy. Individualized sessions lead to faster results and quicker outcomes. Most importantly, you dictate how much care you need, not a 3rd party insurance company! Our philosophy places you in front of the healthcare practitioner, eliminating all the healthcare red tape.
Does Heafner Health accept insurance?
Heafner Health does not accept Insurance. It is an out of network provider. We will give you an invoice at the end of your session to submit to insurance (you may receive full or partial reimbursement depending on your insurance). You are eligible to use a Flexible Spending Account (FSA) or Health Savings Account (HSA)
How many visits will I need?
Is is impossible to predict the exact number of treatments you will need, as everyone's individual challenges are unique. The typical patient is seen approx. 1x/week for 5 visits, and begins to experience relief or progress after only 1 visit.
How do I make an appointment?
To book an appointment, email or call Dr. Heafner Directly. You can also book online, from the 'Request an Appointment' tab.
Email: Jim@HeafnerHealth.com
Phone: 618-604-3293
What should I wear?
For physical therapy and myofascial release patients, it is important to have access to visibly examine, palpate and treat your body, muscles and tissues directly. Please bring with you a pair of loose comfortable clothes.
What do I need to do before the visit?
Please complete the patient intake form that you will receive over Email, and send back to Dr. Jim Heafner.
Where is Heafner Health located?
Heafner Health is located inside RallySport in Boulder, CO. When you enter, tell the front desk you are there to see Heafner Health. They will direct you to the clinic. Heafner Health is on the main floor, across from the pilates room.
From Our Patients
"I want to be the first to write a testimonial for your new practice! I have had SI pain for the last THREE YEARS which limited me from stair stepper at the gym and running mountains (ironically two of my favorite things). Since you mobilized my sacrum back into place, from its wonky position that someone put it in while I was in PT school, I have not had any pain! I have run the hill several times and resumed stair-master and actually forgot about my SI joint altogether because I have had no pain. :) What if I went through the next 10 years of my life like that and then fused that way??!"

-​Amy G

"Experiencing lower-back, hip-flexor, and overall body pain is a normal for me...but with Jim's help, my body is on it's way to having much better mobility!

Jim uses his medical expertise and general body knowledge to help me through various therapeutic exercises, and always gives me notes to follow-up on at home. I would recommend Heafner Health to anybody who needs an overall body evaluation and definitely for those who experience pain/tension in any part of their body."

-Kevin H.
Powered by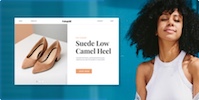 Create your own unique website with customizable templates.