Ergonomic Evaluations
​
Overview:
Ergonomic evaluations identify work place risks, which ultimately saves you, the employer, lost time and money. The comprehensive evaluations address all risk factors that lead to repetitive injury and worker compensation cases.
Optimal Candidates
:
Individuals who spend several hours sitting at a desk
Individuals with a previous work injury
Individuals who perform a repetitive job (ex: answering phone, typing, hammering)
Detailed List of Benefits:
1 hour employee evaluation
Evaluate and adjust employee workspace to optimize productivity and satisfaction
Evaluate employees daily tasks to identify & remedy potential risk factors
Provide a list of stretches and corrective exercises specific to employee
Provide detailed report to employee & manager of evaluation and adjustments made
Cost of service:
$300 per employee (1-3 employees)
$275 per employee (3-5 employees)
$250 per employee (5+ employees)
Powered by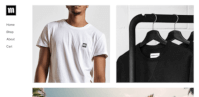 Create your own unique website with customizable templates.