Ceramics and Body Mechanics
Tips for the Ceramic Artist
The best posture is a dynamic one with your core and shoulder muscles engaged. When in doubt, move!
Avoid staying in one position for more than 20 to 30 minutes.
Do mini exercises to adjust muscles that are being put into compromising or stressful positions.
Listen to your body. If aches or pains arise, address the problem.
---
Adjust the height of the table, stool, and wheel to maximize your core strength

---
Proper Technique: Wheelthrowing

Proper Technique: Wedging

---
Good Exercising after Wedging

---
Powered by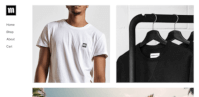 Create your own unique website with customizable templates.