Resources for Runners
Hip Exercises
| | | |
| --- | --- | --- |
| Running is typically a linear pattern of movement, mostly in the sagittal plane of motion (working mainly the flexor and extensor muscles). Due to the repetitive nature of the movement, maintaining rotation is important. Hip clocks target the hip internal and external rotators. This exercise is great to do both before and after a run! | The Farmer's Carry is a great exercise for strengthening the lateral hip muscles, specifically the glut medius on the opposite side of the weight. When performing this movement, try to keep the trunk upright and avoid swaying from the shoulders. | This mobility drill will help improve hip internal rotation, which is often overlooked in many runners. During a full stride, their must be a balance between the inner and outer hip rotators. Otherwise the foot will not plant properly as the limb advances to take the next step. |
| | |
| --- | --- |
| Monster Walks. This exercise strengthens your lateral hip stabilizers, namely the ever-important glute medius. Strong lateral hips play a role in protecting against low back pain, runners knee, IT-band syndrome, high-hamstring strain, and more. | This drill can be used to develop hip flexor strength & improve knee drive. When performing--aim to pull your heel towards your hip as you lift your knee. This helps emphasize a circular pattern in our stride and reduces stress on the hamstrings. |
---
Foot & Ankle Exercises
| | | |
| --- | --- | --- |
| Eccentric Heel Raises. The calf muscles are important for protecting the knee and generating power in the lower body. During a heel raise, the lowering phase is arguably more important as this motion helps control the foot and ankle while running. For this exercise, press up using both legs, and lower down using only one leg. | Functional Arch Support for foot strength. When performing this exercise, start by practicing the 'doming' action of the arch. As the arch lifts, the toes should NOT excessively curl down. If this occurs, you are using too many muscles. Once the 'doming' is mastered, add in functional movements such as a squat. | Limited ankle motion has been shown to be a risk factor for injury in the running population. This exercise helps increase ankle dorsiflexion range of motion. The added weight of the Kettlebell (or any weight) furthers the mobility of the ankle. |
| | |
| --- | --- |
| Ankle Stability. This move can be used to build ankle stability as well as hip stability. TIP: as you bring the ball towards your side, press your big toe into the ground (pronation) to get more activation through your hip. Much like the action during the toe-off phase of a stride. | Band-assisted dorsiflexion. This stretch targets the soleus muscle & posterior ankle tissues. Tightness in this area can increase a runner's risk for plantar fasciitis and shin pain. |
---
Trunk & Core Exercises
Keeping an upright posture late in a long run is important. Many runners have a tendency to start slouching forward from the trunk and shoulders. This exercise focuses on engaging the back and shoulder muscles while mimicking a runner's stance. Stay tall through the hips and raise the chest!

Core stability is essential for distance runners. While running, imagine a headlight (or cone) is attached to your stomach. It is important to keep the light pointed forward to avoid excessive sway from the trunk. Too much trunk motion can indicate a loss of forward power.
[Picture only- no video link]

This exercise strengthens your core with emphasis on your transverse abdominis (TA) and hip flexors. The TA plays an important role in stabilizing your spine and creating internal support while running--especially downhill.
Powered by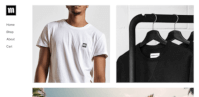 Create your own unique website with customizable templates.